With PAL Network CEO & Founder, Val Yap.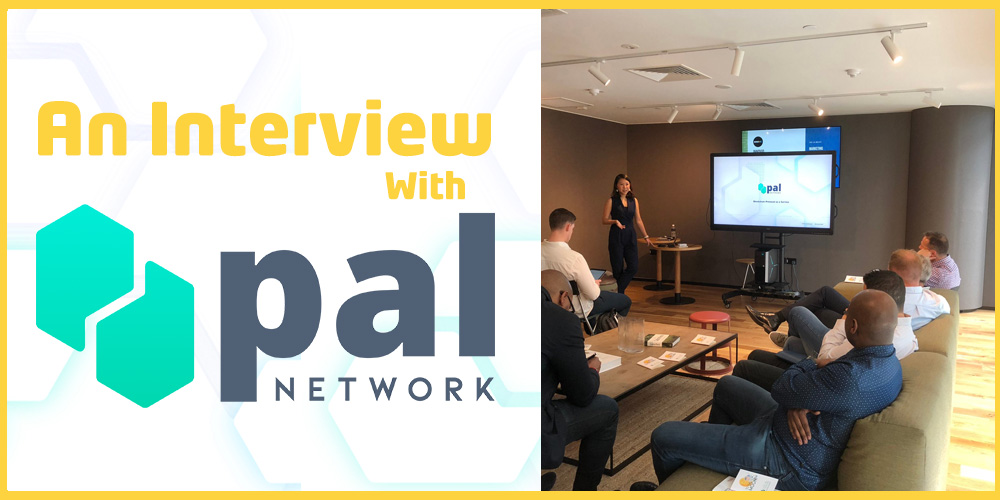 PAL Network is a platform built with a twofold vision of addressing key issues that overlap the fields of both insurance and cryptoassets in the world today, Powering the decentralized insurance network across different countries
Smart Insurance Contracts – weather condition triggers, fraud detection, pricing algorithm adjustments, claims submission and payout.
Instant settlement and issuance of policies.
Secured blockchain design for privacy to protect sensitive policyholder details.
"We envision a digital future where insurance and cryptoassets seamlessly overlap without any friction. We aim to achieve an end goal where cryptoassets holders are adequately covered by insurance from cyber network hacks and reducing the barriers of entry for insurance to the emerging markets through peer-to-peer mutual aid insurance implemented on the blockchain. "
Thanks for taking the time out to speak with us Val. Care to tell us a bit about yourself and the PAL Network?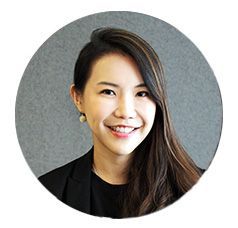 "Hi everyone, it is my honour to be here. My name is Val, the CEO and Founder of PAL Network and PolicyPal Singapore. I was named to Forbes "30 Under 30" list for Finance and Venture Capital and awarded LinkedIn Power Profiles 2017 and 2018. I am also a Fellow at Singapore University of Social Sciences.

PAL Network is a dual-layered protocol for financial assets, with the vision to build an ecosystem where individuals and partners can design and customise new financial products. In our ecosystem, partners can leverage on APIs to build dApps, form mutual pool insurance, launch referral programme to complex insurance marketplace, with smart contracts making decentralised insurance assessable to the next billion customers.

PAL Network is a member of ACCESS (Association of Cryptocurrency Enterprises and Startups Singapore) and Singapore Fintech Association. Most recently, we were selected as the InsurTech 100 by the Fintech Global and one of the Singapore Fintech Champions 2018 by Lightbulb Capital.

We had successfully launched our ICO in March 2018 and raised more than US $20million (23,809 ETH) for the token sale."
"Very impressive! Plenty to unpack here. Insurance is an industry full of middlemen, perfect for decentralization and optimization."
How big is the PAL Network Team? How many staff are currently working on the project and what do they get up to on a casual day at the office?
  "The team is made up of 20 diverse individuals with a variety of backgrounds from insurance, finance, and technology. All of them are working on the project. The engineering team is dedicated to the development of our protocol while the Business team is proactively forging partnerships with insurers and other blockchain projects.

We start our day at 10am and have our daily standups to understand the highlights and blockers of each individuals. We have daily lunch catered in for the team so everyone has lunch together at 1pm. This gives us the opportunity to interact with other team members that we don't work very closely with that week."
"Sounds like an awesome place to work. Great to see the combination of an Engineering and the Business Team. We've seen a lot of Projects attempt to handle everything at once and focus if often lost as a result. It's been great to see pictures of your Team hard at work on Social Media over the past few months."
  "Thanks so much for your kind words and the team would be very glad to hear that their work is recognized!"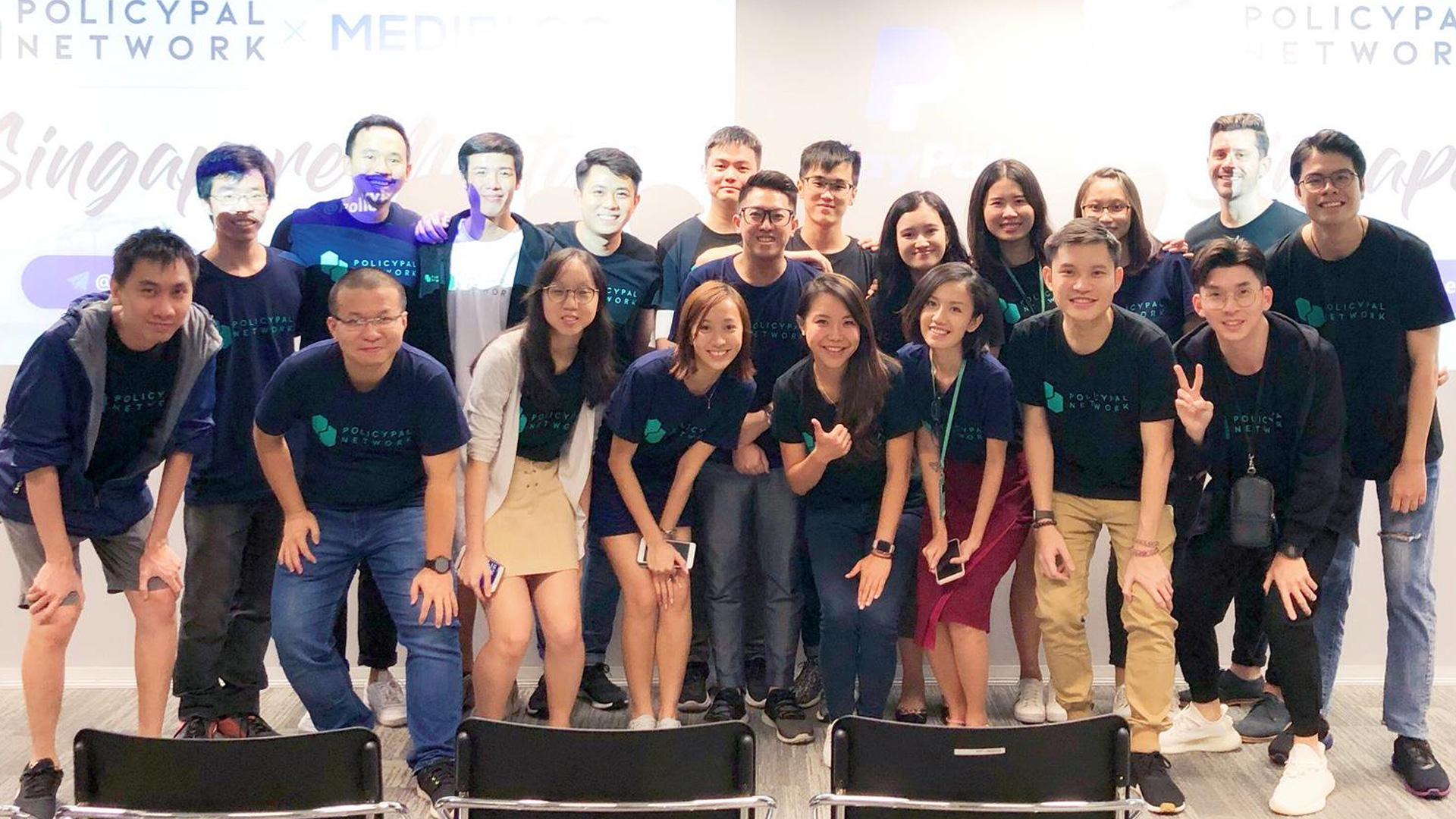 Tell us a bit about the months/years leading up to the original PAL Network ICO. What lead to the decision to go "Crypto" after being an already successful & profitable company.
  "The team was working 7 days a week since the draft of the whitepaper in Aug 2017. We understand the key opportunities and challenges in insurtech space thus we decided to build the ecosystem for insurance underwriting, distribution and claims process with our partners. Launching the token sale enables us to kickstart the ecosystem with token holders who are aligned to the vision of the project."
"Makes complete sense. We love seeing projects enter the "crypto world" after already being quite successful in traditional markets across various industries."
We've got to say a big congratulations on claiming a spot in the InsurTech's Top 100 Most Innovative Insurtech Companies. What do you think influenced the decision? Why/How is PAL Network such a competitor to the traditional way of insurance?
  "Thanks so much! Being the first insurance blockchain protocol that offers affordable, scalable, secure and privacy support that underlies all the decentralized applications in the financial ecosystem, PAL Network tackles the security and sensitive data of insurance policies by the combining implementation of dual-layered protocol: Public and Private Blockchain.

PAL Network utilizes the advanced technologies such as Blockchain, Smart Contract, etc to better serve our users and aim to provide a new level of accessibility to the insurance ecosystem that would benefit to the wider public."
"So it's really no wonder why you were rated one of the most innovative Insurtech Companies, We aren't seeing anybody else come close to what PAL Network is attempting. Very exciting stuff!"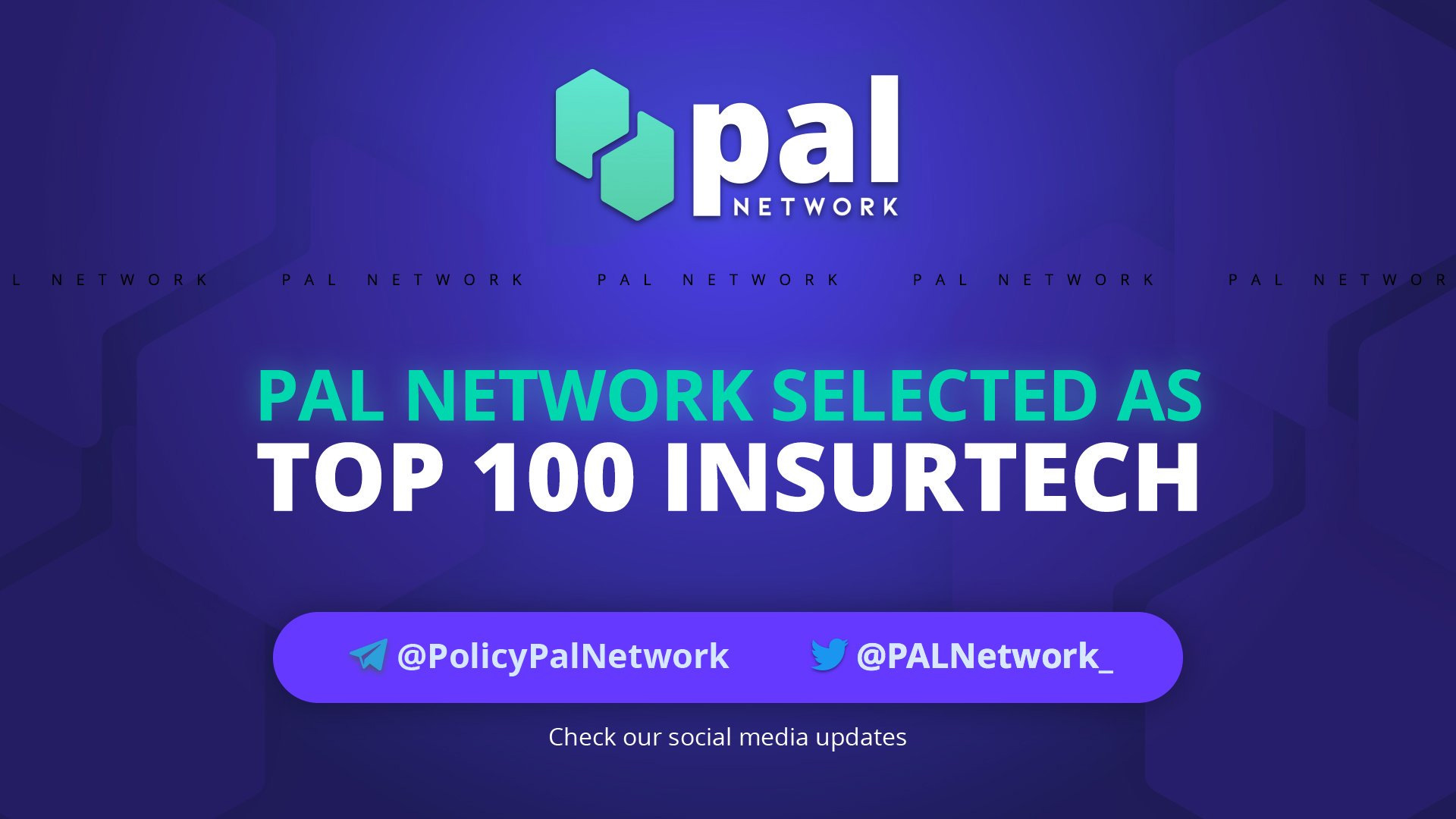 The Insurance Industry is a massive, global market. What advantage/s does PAL Network present in comparison to current centralized players in the space?
  "We have been lucky, right place, right time and right people to build the project together!

In the context of the insurance ecosystem, the blockchain provides wide-ranging improvements that can drastically improve and upgrade both the user experience and its interactions with consumers.

A fundamental but important use-case involves the secure, time-stamped storage of a policy holder's relevant information. This eliminates cumbersome duplicate re-submissions that could potentially lead to data loss.

In the U.S., there is a staggering US$7.4 billion in unclaimed life insurance money from beneficiaries who are unable to reconcile the policies of their next-of-kin who have passed on. A secure and public registry on the blockchain recording the relevant data during the onset of the policy would have avoided this issue.

Another facet of the blockchain is smart contracts which can be programmed to handle insurance payouts automatically. One of the many viable applications for them involves flight insurance claims for insured tickets in the event that a flight is canceled or delayed.

Most importantly, a greater degree of transparency afforded by the blockchain during the reconciliation process generates an increased level of trust with the consumer."
"Thanks for answering that in such a clear and easy to understand way! $7.4 Billion Dollars is an incredible amount of money lost due to errors that could be easily avoided by simple verification through blockchain tech.

We are especially excited to see how these Automatic Payouts work with Flight Insurance, it makes a lot of sense to automate something that has no need for a middleman to verify. if the plane was cancelled or delayed, there shouldn't be any argument, simple!"
  "Exactly, business logic coded onto smart contracts to ease the claims payment and reducing the wait time for the customers is the way to go!"
We've seen PAL Network release various products released over the past few months. Tell us a bit about how you determine what the next "product" will be? Do you have some statistics you can share with us on the numbers of users currently using these products?
  "PAL Network is always looking out for solutions that would address the needs of the general public in terms of insurance coverage.

For example, we observed a strong demand for cryptocurrency asset insurance due to the fear in consumers that their wallets and accounts on the exchange could be hacked in such a volatile and fast-moving space of cryptocurrencies. Such increasing concern from customers led to the launch of our P2P CryptoProtect.

Currently, we have 30,000 token holders and some of them have participated in our P2P CryptoProtect and Token Shield insurance product.

We are soon launching Earthquake insurance coverage to the public which will be impactful!"
"We were pretty interested when we saw Crypto related products released by the Team. With such volatile markets it's great to see a project relating to their investors and providing products that we can actually use right now.

Earthquake insurance is another great use-case. Very simple to verify!"
Could you give us a quick summary of some of PAL Networks products/apps? Token Shield, CryptoProtect, etc. How do these work?
  "ERGO Automated Flight Delay Insurance – Powered by Blockchain, the smart contract automates the claim and payout process in the event of flight delay. You can find our more here

P2P CryptoProtect – Provides protection against a token's drop in value due to exchange hacking. You can find out more here. You can now get your tokens protected on Binance, Huobi, Gate, Cryptology and Dex.top.

PAL Token Shield – Protects against the token value drop within a period of 24 hours. You can find out more here. We launched Token Shield 2.0 yesterday and definitely excited to hear the feedback from community!

Since our launch of PAL Token Shield two months ago, we haven't snoozed on product development as our impeccable team has been working twice as hard to deliver PAL Token Shield 2.0 — now enhanced with simplified design and refined features in for seamless user experience. Our main goal for this version is to remove the learning curve, allowing everyone to participate and enjoy the benefits of PAL Token Shield.

PALLAS Testnet Protocol
PAL Network is a dual-layered protocol for financial assets, with the vision to build an ecosystem where individuals and partners can design and customise new financial products. PALLAS allows our community to have a first look and test out our dynamic dual-layered protocol that will be released later this year.

Wallet/Supernode App
The desktop wallet provides an interface for token holders to transfer their T(est)PAL tokens in our Testnet. They are able to run Supernodes (SNs) on our dual-layered protocol by having a minimum balance of 100,000 TPAL.

The main contribution of a SN is pre-verifying a transaction and filtering them before being sent to the private layer. They are also the ones who offload the private layer by adhering to a difficulty nonce set by the private layer, which dynamically adjusts the difficulty to attach transactions to the DAG."
"There's a lot to look into here. Thank you for giving us such detailed descriptions of each product! We'll make sure to include all the links you've provided for our readers to visit.

Looking forward to seeing Token Shield 2.0 in the future, we've got a feeling there are a lot of people out there that are absolutely looking for a way to protect their portfolio value."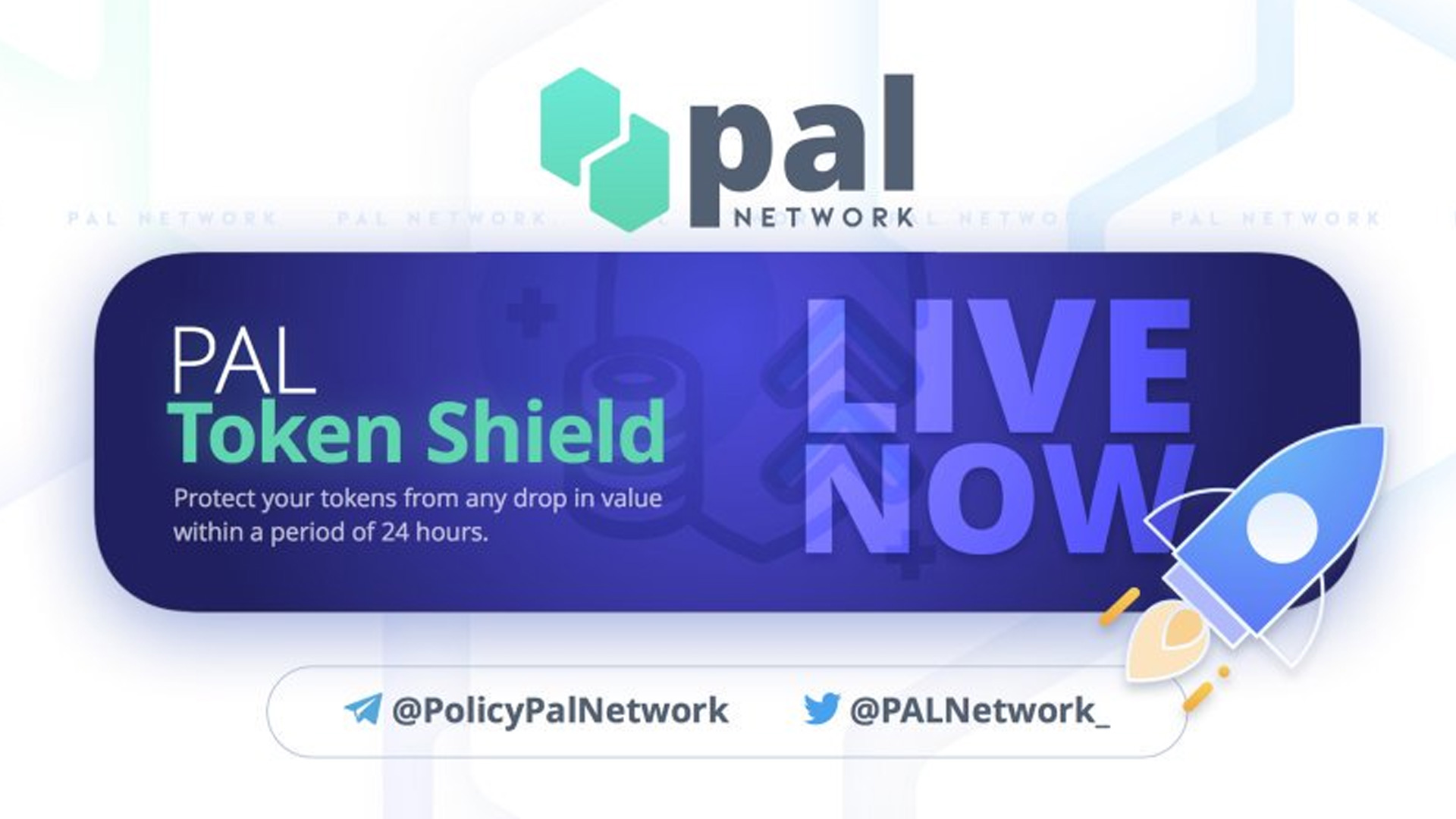 What upcoming Product/App are you most excited about?
  "PAL Token Shield 2.0 comes with the new UX design which definitely offers an enhanced user experience for insurance protection.

Another anticipating product that we will be launching is the PAL Earthquake Insurance which offers daily coverage from cities commonly struck by earthquakes. In the event of an earthquake, claims and payouts will be automatically processed.

We will be launching our Mainnet in Dec and thereafter our partner's portal to create insurance products on smart contracts within minutes. Together with our PAL Wallet app to allow token holders to request and buy insurance on the mobile app."
"We'll definitely be checking out the new & improved version of Token Shield. The Mainnet and Wallet are very exciting and by looking at the Testnet wallet, the UI/UX will no doubt be just as easy to use."
How exactly does the PAL token function in the ecosystem. Say that I have 1000 PAL Tokens, what will I be able to do with them in the future? Can i do anything with them now?
  "The PAL Token can be used to participate the survey regarding the development of new features and new insurance products, and receive bonus for their work.

Moreover, token holder can launch the referral programme and buy the insurance policies at a discounted rate on the PolicyPal Singapore platform.

In addition, with more PAL Tokens you have, you can stake the token to be a node holder which will then be entitled with incentives from our incentive pool. More information about the incentives can be found here.

If you have 1000 PAL Tokens, you can buy the PAL Token Shield product and P2P CryptoProtect on PAL Network's website here.

More features to be unlocked while the project is being developing! ?"
"Great to see PAL already being used in the ecosystem ?"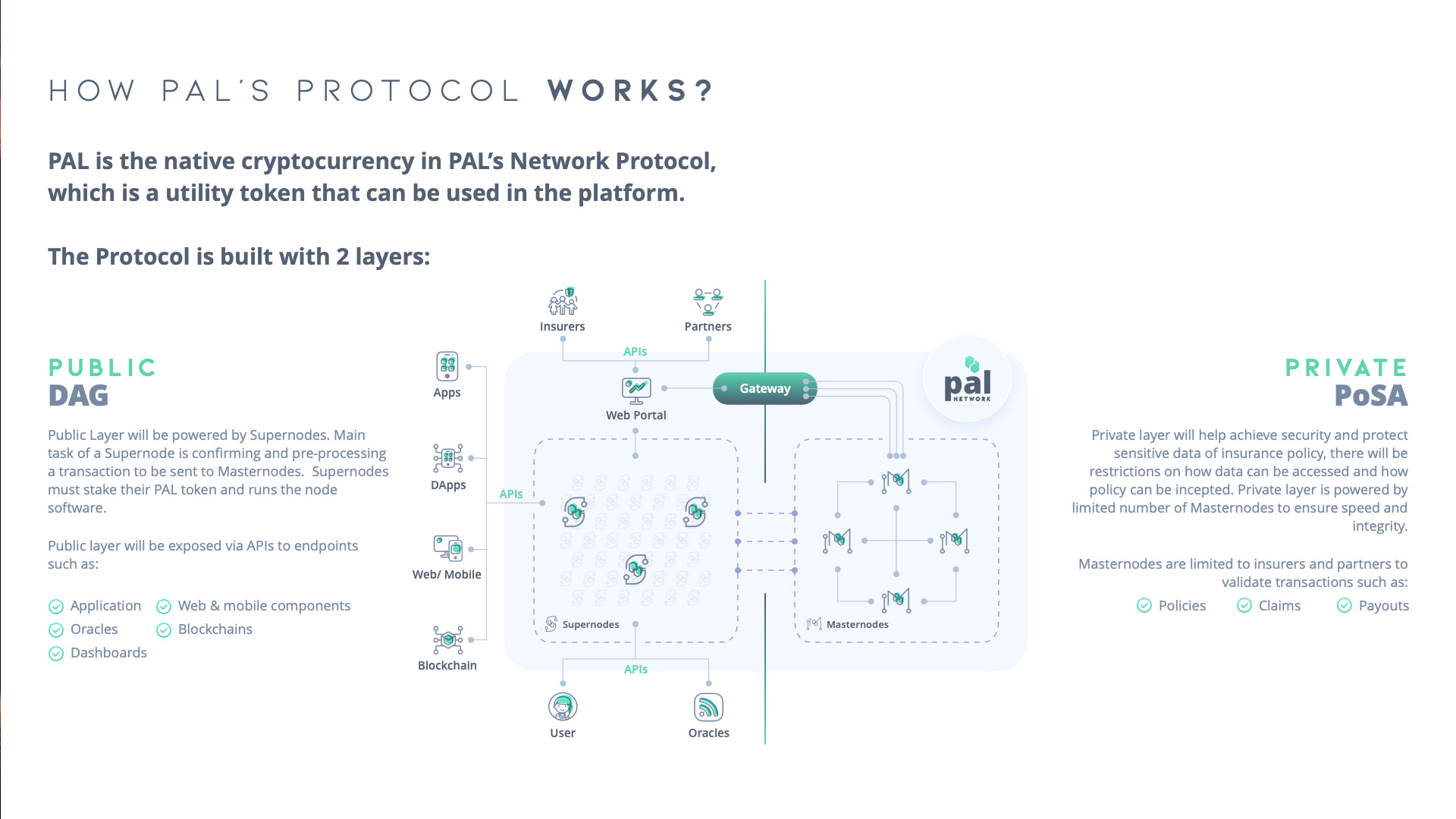 Where do you see the Insurance industry in 3-5 years? Would full decentralization of the industry be the "ultimate goal" or is a combination of centralized & decentralized models a good thing?
  "In the future, it is likely to see a combination of centralized and decentralized model especially in the field where we work with enterprises and regulators. Certain rules, regulations and privacy needs to be in the "centralized" private layer."
"Completely agree with you. Sometimes it is necessary to have a centralized party just to make sure things are being looked after. Being completely decentralized can be problematic. Reducing the amount of hassle for end users is a huge step forward."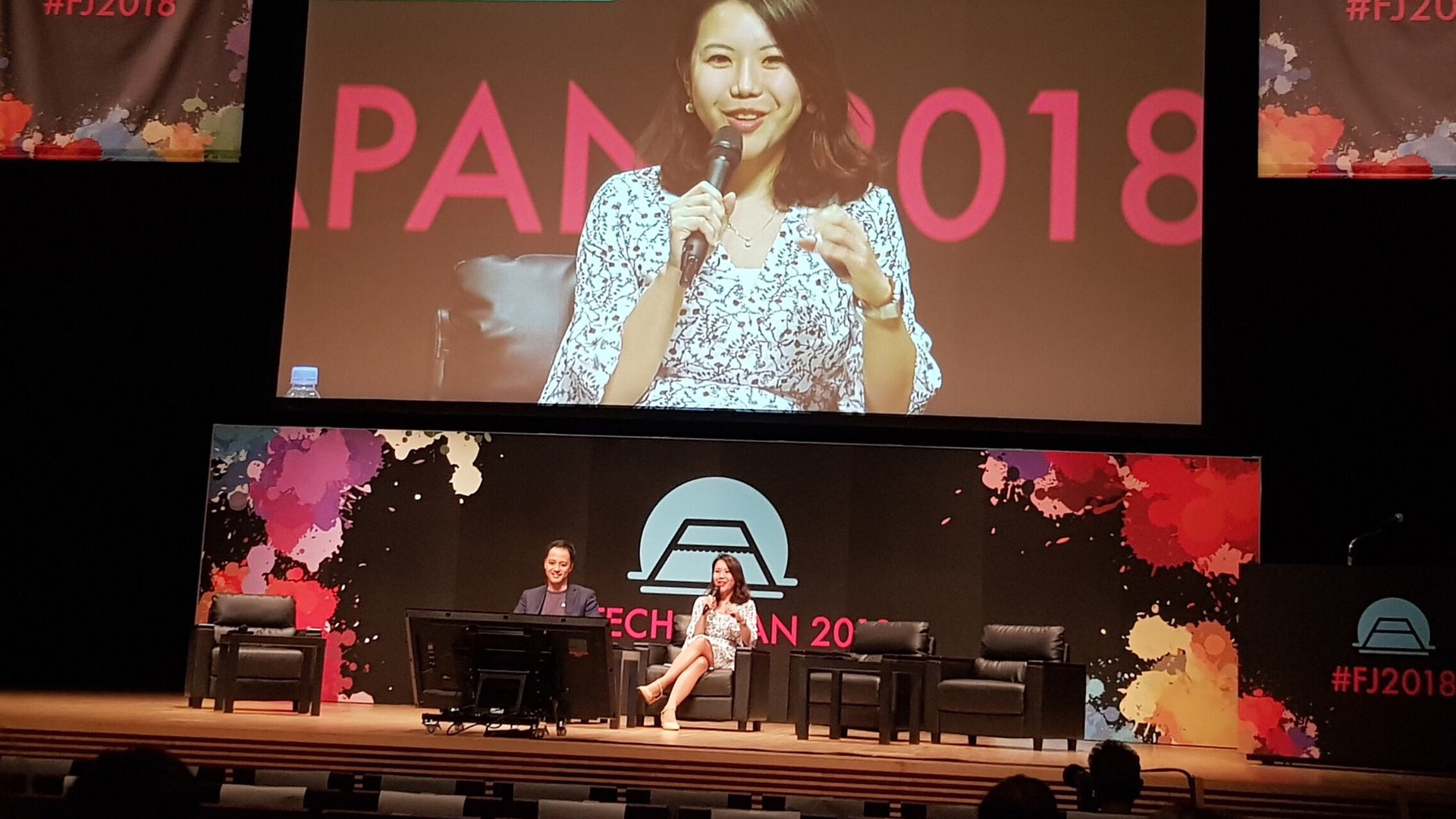 Tell us a bit about the target demographic. Who do you expect to use PAL Network first and which parts of the world are in desperate need of this type of insurance model?
  "PAL Network's vision is to build an ecosystem where individuals and partners can design and customize new financial products. At the moment, partners will mainly be the insurers.

With experience gain from insurance industry, I have noticed that the insurance climate in emerging countries around the world is still largely untapped as compared to their developed counterparts. The disparity between average incomes and the steeper premium costs tied to traditional insurance premiums and distribution channels has been a primary contributing factor to a hugely under-penetrated insurance market for the mostly unbanked population of these countries.

PAL Network has been continuously designing our P2P Mutual Aid Products that aim to create "insurance powered by communities", where the more members they have, the stronger the platform becomes."
"It's super important to consider these emerging countries because as you've explained, the infrastructure often just isn't available or easy to access. I think the people of areas around Europe, USA and even here in Australia take Insurance for granted simply because we've always had it available. There is a huge population who are in need of these services!"
  "Agreed. In developed countries, we add value to our partners in a different way. New product differentiation, new distribution channels and efficiency."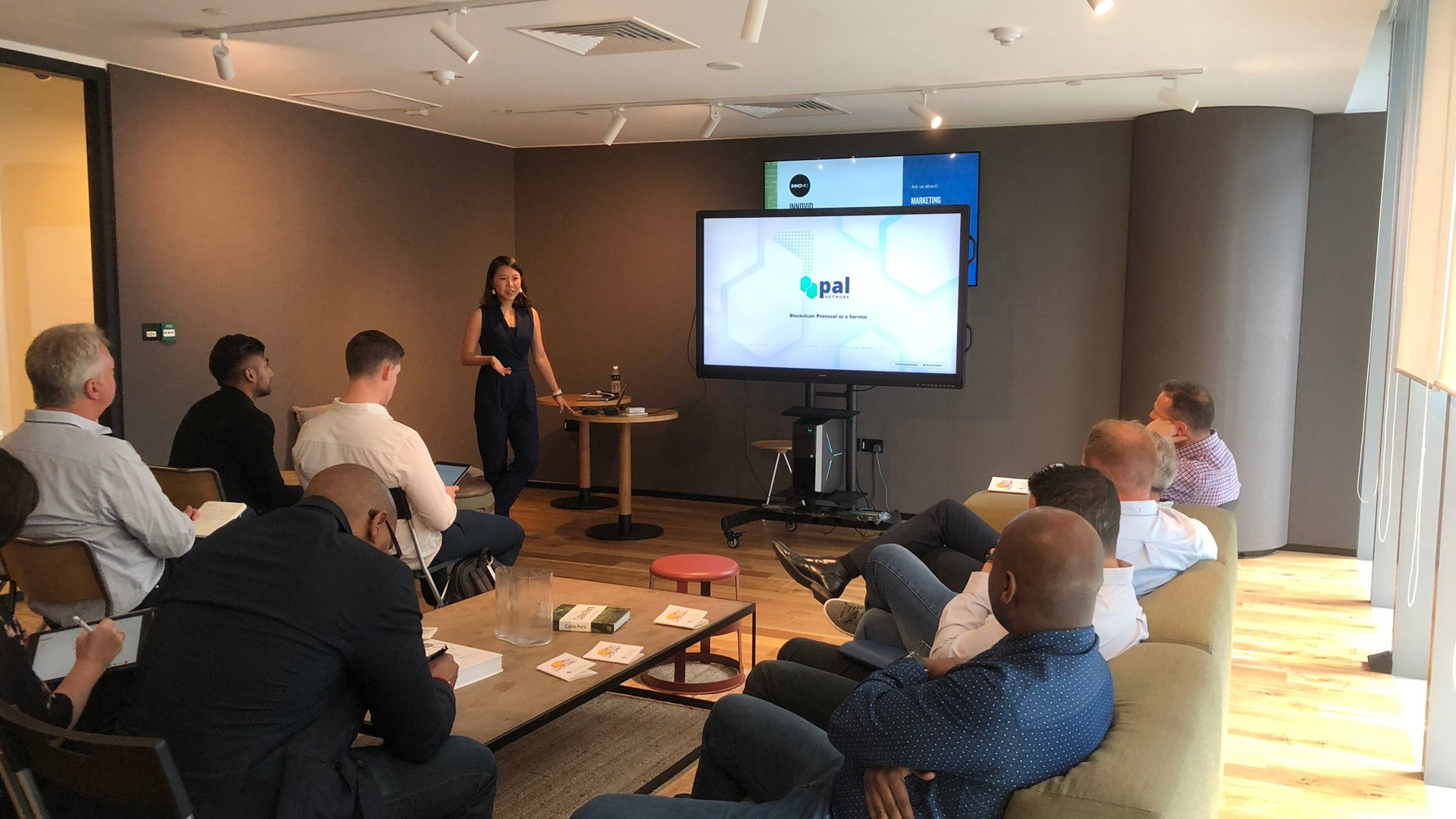 Lets say that Allianz creates their own ALZ token, it launches tomorrow. Would this effect PAL Network at all? What is stopping Allianz, AXA and others from going "decentralized". Would this even be in their interests?
  "We view it as an opportunity for the ecosystem to grow together. To date, education of what blockchain technology and the benefits are still at its infancy stage.

Theoretically, the Blockchain technology could ultimately disrupt the traditional insurance industry, but given the lack of successful examples, these traditional insurance companies would not easily design their own at full strength as there is a lot at stake. However, the significant growth of InsurTech companies have stimulated the traditional insurance companies to either acquire the InsurTech companies or partner with them. Hence, it is definitely in their interests to go decentralized.
"So the attitude is more to work together rather than work against each other, brilliant! These traditional companies need to learn to appreciate the growth of blockchain tech and the smart ones will be the ones who take advantage of such trans-formative technology and partner with companies like PAL Network."
What's the Elephant in the room. What do you see being the biggest obstacle PAL Network has in front of it and how do you get over it?
  "Right now the biggest obstacle is educating our partners to scale up quickly. We spent a lot of time and effort to secure partnerships with insurance companies such as ERGO, FWD and Munich Re. If continuing with such pace, it would slow down the growth of PAL Network. However, the experience gained from dealing with the aforementioned insurance companies could be the stepping stones for PAL Network to move faster given that we have garnered the rationales behind the hesitation from these typical insurance companies. More importantly, the successful launch of ERGO Automated Flight Delay Insurance could further rest assure other insurance companies."
"Yes i can see how getting the first few partners on board would have been tough. No doubt future product launches will peak the interest of other potential partners down the line. Finding out why these companies may have been hesitant would have been invaluable.

Really good to hear that you're aware of some challenges ahead ?"
We've seen milestones on the roadmap ticked off one by one. What's the final goal? When can you sit back and say "We're here to stay". What does PAL Network look like 2-3 years from now?
  "PAL Network aims to harness the advancements in the field of blockchain technology to bridge the gap between consumers and insurance providers by providing a new level of accessibility to the insurance ecosystem and making decentralized insurance accessible to the next billion people.

In this fast-changing world that always shapes the industry landscape, PAL Network will keep progressing and growing based on findings and feedback. In recent few years, we estimate our annual revenue to be US$25 – 50 million with the expanded team of 50 to 100 staffs"
"Looking forward to seeing Pal Network develop and grow. The Insurance Industry isn't going anywhere and Pal Network looks ready to shake things up!"
"Marketing has always been our priority, same as partnerships and products. Indeed, we are thrilled to be listed into these well-known exchanges but that does not stop us from moving forward.

Our business development team would continuously strike new deals either with partners, blockchain projects or new exchanges, while the product team will tirelessly develop our dual-layered protocol and design new insurance products that are in demand by the general public. We will be sharing some of our partnership updates in next few days!"
"Great to hear. We're seeing a lot of really good projects patiently waiting until their tokens have a real use-case before approaching exchanges rather than getting onto as many as possible without a working product. I suppose this is where having a seperate Business Development Team comes in handy! Looking forward to seeing those partnership updates in the near future."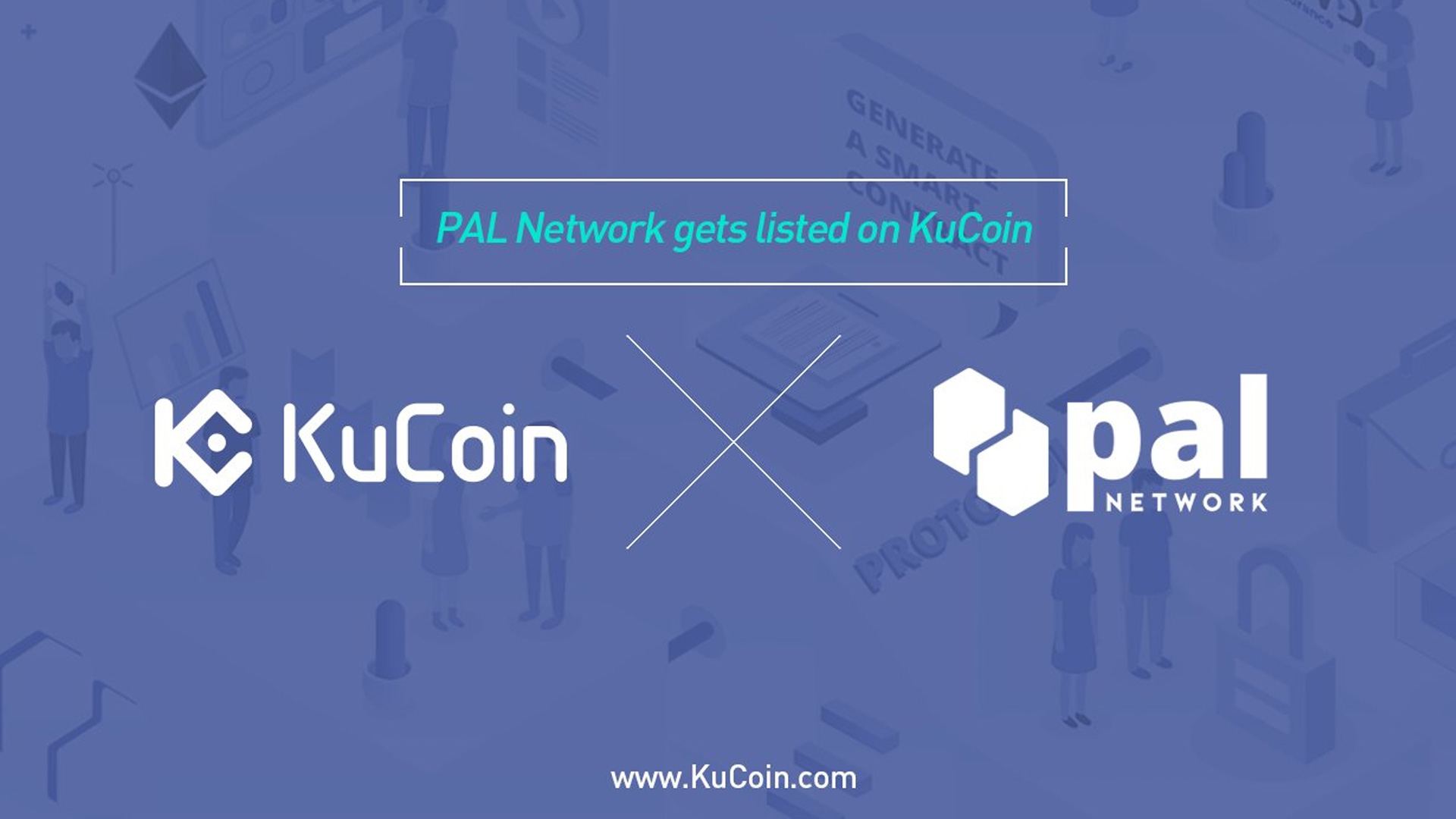 One last question. We're after the inside scoop. We want the juicy details. Anything you'd like to hint at while we've got you here?
  "Haha, good question. Our mainnet is launching soon together with PAL Wallet app where the real use of the tokens will be seen. There are a lot talks about STOs and asking about how will the growth of STOs affect utility tokens, we have been looking at STOs and the opportunities of how our utility token holders can eventually earn some incentives with the launch of our new project in the much more regulated space. ?"
"Very exciting! We're sure our readers will speculate about that. STOs are an interesting, upcoming entry into what blockchain tech can offer and we're looking forward to seeing what they're all about moving into 2019."
We've asked you plenty of questions today. Is there anything you'd like to ask us? We'll be honest!
  "Thanks again for the interview. Just curious, there are so many projects our there. How do you choose which projects to cover? The Team? Product? Industry?
"We're long term investors ourselves. We're interested in where Cryptocurrencies and Blockchain Technology will be in 3+ years from now. We like to explore several different industries and find projects that are working to make a difference in each of these industries whether it be Travel, Decentralized Computing, Fintech, Advertising, Privacy, Traceability, etc. PAL Network caught our attention back in April 2018 and we've been covering it ever since. PAL is by far the most exciting project we've seen in the Insurtech space and we're excited to see it develop and grow.

Thank you so much for your time Val, it was great to get an look into how Pal Network operates and what we can look forward to moving forward."
  "Thanks so much!"
Interested in Pal Network? Get involved. Social Media Links Are Below!