An Inter-chain Service Infrastructure and Protocol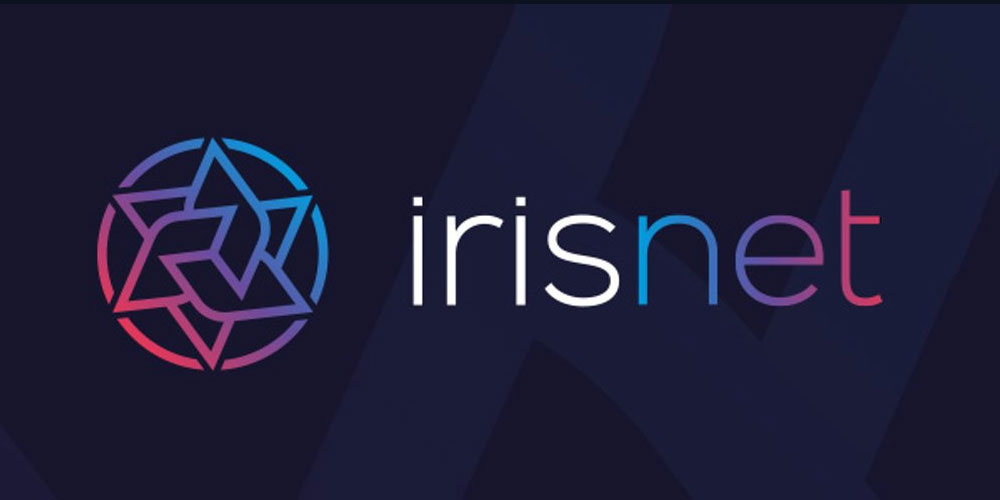 The IRIS network is intended to provide the service infrastructure for handing and coordinating on-chain transaction processing with off-chain data processing and business logic execution. Enhanced IBC capability allows those off-chain processing to be invoked cross chain, if required. The IRIS network, as presently envisaged, will also include client-side tools, including a smart wallet enabling cross-chain multi-asset storage, as well as consume and provide iServices.
The key challenges that the team aim to address via the IRIS network are two-fold:
Integration and collaboration of off-chain computing and resources on a distributed ledger
interoperability of the services across heterogeneous chains.
"IRIS network aims to build technology foundation which facilitate construction of distributed business applications. It goes beyond today's blockchain systems which are mainly for digitalized assets."
IRIS Network will be taking advantage of some powerful solutions including Cosmos (A decentralized network of independent parallel blockchains) which will enable them to provide interoperability of their services across heterogeneous chains. In simple terms, IRIS Network will not be held back by scaling/speed issues at any point due to the design of the network. Take a look at the Whitepaper for more information. It's surprisingly easy to understand considering the complexity of the platform.

The core team behind IRIS Network – Bianjie AI, is extremely experienced when it comes to blockchain solutions. Navigating their website is a bit hard due to it being presented in Chinese. Their website offers an English option but it doesn't seem to work… Regardless, they boast partnerships with very high profile China based organizations such as Tonghau Capital, Wanxiang Blockchain, Wancloud, Haodf.com and more. If you've got concerns about whether or not IRIS Network will be successful, Bianjie AI have already proved themselves capable of developing this type of project. IRIS Network looks like it's in safe hands here.

Very impressive collaborations and investment institutions listed here. Strategic partnerships with solutions such as Cosmos, Tendermint, Hashgard and NewChainBase show great networking abilities on the teams part. Considering the project is still in it's early stages, these partners are obviously aware of the potential IRIS Network has for success. Investors include Amino Capital, BIHU, Consensus, U-Network and many more. Plenty of support here.

Competitors are going to find it hard to compete quickly. IRIS Network is creating a platform that is not easily copied due to the extent of the features they are developing and the collaborations they've secured. If IRIS Network is successful, we don't think competitors will bother to compete just due to the extensive scope IRIS Network has.

Investors who aren't tech savvy are going to find it pretty hard to understand what IRIS Network is building. Honestly it took us a while to figure out exactly what they are developing. Right now the homepage doesn't offer a huge amount of information on the platform, go straight to the Whitepaper. No doubt the website will be updated closer to the token sale period. (Time of writing – June 4th, 2018)

IRIS Network is attempting to develop a wide range of very ambitious features. If they can pull off everything that they're aiming to, they'll really make some noise and attract a lot of developers. This isn't a direct concern for IRIS Network but more something that potential investors should consider. A really strong vision here with some huge potential. We'll just have to wait and see how they go about fleshing things out and presenting themselves as a viable platform.

At the time of writing (June 4th, 2018), IRIS Network is still in it's very early stages. Not a lot of marketing yet but that's not a huge issue considering they're still developing their platform. Monthly updates provided by the team are usually in Chinese with English translations becoming available not long after. No other concerns here, just general observations that can really be applied to any project in it's early/conceptual stages. We'll update our review as more information becomes available.

Powered by the IRIS Network. Can be stored on any IRIS compatible wallet e.g (To Be Announced)

• Ticker: IRIS
• Total Supply: 2,000,000,000
• Fundraising Goal: TBA
• Token Use: Services & Fees

• Blockchain interoperability
• Distributed Ecosystems
• Competitors – Too early to tell