The Future of Insurance for the Unbanked and Cryptoassets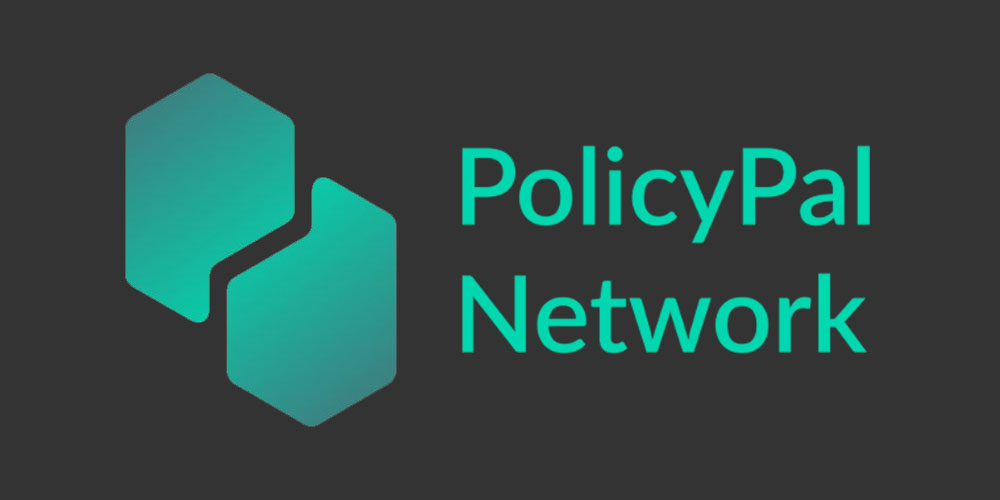 PolicyPal Network is a platform built with a twofold vision of addressing key issues that overlap the fields of both insurance and cryptoassets in the world today.
Powering the decentralised insurance network across different countries
Smart Insurance Contracts – weather condition triggers, fraud detection, pricing algorithm adjustments, claims submission and payout.
Instant settlement and issuance of policies.
Secured blockchain design for privacy to protect sensitive policyholder details.
"We envision a digital future where insurance and cryptoassets seamlessly overlap without any friction. We aim to achieve an end goal where cryptoassets holders are adequately covered by insurance from cyber network hacks and reducing the barriers of entry for insurance to the emerging markets through peer-to-peer mutual aid insurance implemented on the blockchain. "
The Team Behind PolicyPal Have an Incredible Amount of Experience in Areas That Are Vital to This Type of Platform. The Team Has Experience with Companies Such as Allianz, Citibank, PWC and SAP to Name a Few. The Team Is One of PolicyPals Major Strengths.

PolicyPal Is One of the Three Startups Selected by Paypal for Their Nine-month Incubation Programme Based in Singapore. This Speaks Volumes for the Amount of Confidence Large Companies like Paypal Have in PolicyPal. Regardless of How You Feel about Paypal and Their Stance on Cryptocurrencies, the Fact That They Are Incubating a Blockchain Project Shows That They're Serious.

PolicyPals Achievements Include: Orange Fab Asia Winner Tokyo 2017, NTT Data Special Award 2017, Gold Award – Asia Smart App Summit Hong Kong 2017, Google Asia Pacific StartonAndroid Program and Many More. PolicyPal Singapore Has Accumulated a User Base of over 32,000 in Singapore Alone since Launch of Product 12 Months Ago and Is Singapore's First and Only Graduate from the MAS Fintech Regulatory Sandbox.

Protecting Crypto-assets Is Going to Be a Huge Part of the Insurance Industry as More and More People Adopt Cryptocurrencies as a Way of Storing Wealth, Selling Products & Services, General Trading and More. Right Now, If You Lose Your Funds to a Hacker, You Are on Your Own. PolicyPal & Its Insurers Will Start Protecting Assets of Blockchain Startups in the Initial Launch. Future Plans Include Insuring Cryptowallets on a Personal Level.

Asia Is a Perfect Target Audience for PolicyPal While the Platform Is Being Developed. The Mortality Protection Gap in the Asia Pacific Was as Large as Us$58 Trillion in 2014. With the Use of Smart Contracts, PolicyPal Lowers the Barrier of Entry for People Who May Not Be Able to Afford Insurance Due to Costly Premiums.
The PolicyPal Github Looks Pretty Empty at the Time of Writing (May 13, 2018). From What We Can See, the Only Repositories Available for Viewing Are to Do with the ICO Contract and Token Sale. No Updates since the 27th of March. It Is Completely Possible That the Team Are Protecting Their Code from Competitors by Developing Privately. Not a Huge Concern but Something to Keep an Eye On.

Like Any Project Looking to Disrupt Large Industries Such as Insurance, PolicyPal Will Have to Jump Hurdles That the Current Leaders Put up to Protect Their Centralized Business Models. The Team Here Are Experienced Enough to Know This and No Doubt Have a Plan to Work Around These Hurdles. Investors Should Follow the Roadmap but Understand That Things May End up Taking Longer Due to Delays. Not a Huge Concern for PolicyPal, Just a General Concern Due to the Enormity of the Industry They Are Working In.

Despite Being a Working Company That Has Been Operating for Quite Some Time Now, at the Time of Writing (May, 2018), PolicyPal Do Not Currently Have a Prototype or Demo Available for Investors and Users to Test Out. Considering Policypal's ICO Was Only Held in March, We Were Never Expecting a Platform to Be Available Straight out of the Gate, Just Something We Need to Point Out.
• Ticker: PAL
• Total Supply: 1,000,000,000
• Circulating Supply: –
• Token Use: Services & Fees