Enforcing Investment & Insurance Contracts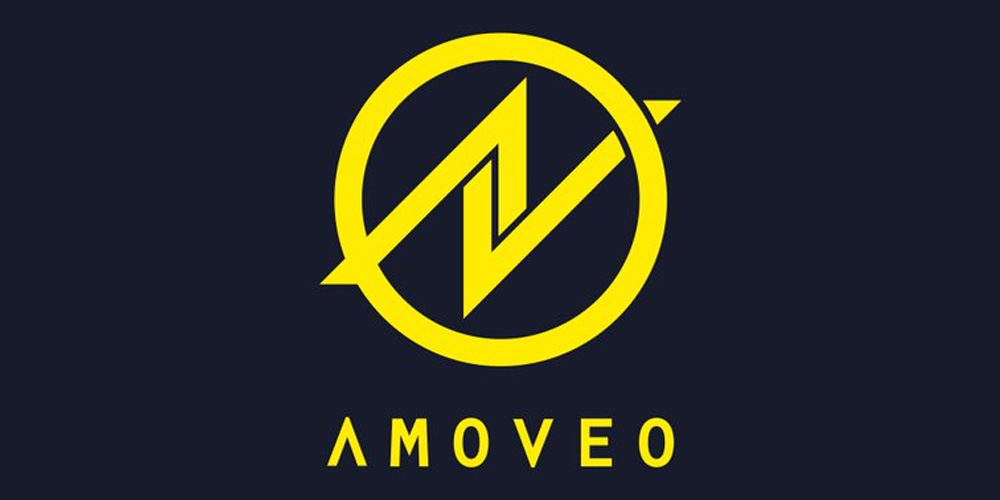 Amoveo is a blockchain which secures a cryptocurrency called Veo. Using Amoveo you can host a market on a server where you make money every time anyone trades. Using Veo in the markets, you can buy and sell risk in anything. With Amoveo it is impossible for customers to steal from a market, and it is impossible for the market to steal from its customers.
Amoveo is a blockchain meant for enforcement of investment and insurance contracts. Amoveo contracts are enforced using state-channels. This means fees are low, contracts are nearly instant and can support a global audience.
Amoveo has oracle technology. Amoveo can learn facts about our world and enforce the outcome of contracts that are governed by these facts. This, for example, enables you to bet on the price of Amazon shares.
The variables that define how to participate in Amoveo can be modified by the Amoveo community using a built-in process. This way Amoveo will always stay optimally tuned to produce the best results.
Amoveo utilizes Oracles to ensure accurate data is fed to Smart Contracts in charge of executing several functions. Without accurate data, Smart Contracts can be "misguided" by Bad Actors who wish to cause the execution of a contract in their favor. Betting & Prediction markets are some of the best examples of this tech being used in real world situations (Sport, Markets, etc). Amoveo takes things a step further by exploring the possibilities for Stablecoins, Crowd-Funding, Insurance and even Derivatives. Where competitors such as Augur and Aeternity are focused in on one or a few possibilities, Amoveo is exploring the full spectrum of possibilities that Oracles bring to the table. Should Amoveo see similar adoption to current players in the space, it could make a lot of projects unnecessary due to Amoveo taking way their "point of difference" and improving/innovating on it.

We've mentioned how Amoveo is currently it its "early days" a few times now, so let's take a look at their Roadmap. It looks like trying and testing the various possibilities that Amoveo brings to the table is the next milestone. Stablecoins, Smart Contract Payouts, Fundraising, Governance, that sort of thing. After this milestone it looks like studying the user base and marketing/exposure is to follow. At some point Amoveo will rename and rebrand and information about Amoveo will be featured on a website. Pretty straight forward Roadmap.

Speaking from an investors perspective, Amoveo offers up an opportunity to get into a project that can and most likely will rival competitors with $100m+ Market Caps while being well under a $5m Market Cap at the time of writing (October 2018). Given the lack of not only exchange listings but listings on CoinMarketCap and other Cryptocurrency monitoring websites, Amoveo has an incredible amount of potential exposure ahead of it if these listings come to fruition. Amoveo has a long way to go but if you're prepared to hold for the long term, it may just pay off from these catalysts alone.

Despite the current lack of marketing/exposure and the lack of volume due to little in the way of exchange listings, Amoveo has an incredibly dedicated community behind it. We've seen projects that raised over $20m with half of the community engagement that Amoveo boasts. Further to this point, Amoveo never held an ICO and has been mainly developed by Zack-Bitcoin out of pure passion for blockchain tech. Keep an eye on VEO as it makes it's way up onto CoinMarketCap and more exchanges. It won't be long until VEO is recognized as a worthy competitor to other projects in this space.
We've got to get the obvious out of the way first. Amoveo is, at the moment, incredibly hard to find information resources on outside of the Amoveo Github. From what we can see, Amoveo doesn't have a website at this time. We strongly recommend investors visit the Amoveo Github instead of Googling for any information at this time, it will make research a lot easier. The explorer, wallet and escrow system available are all very basic right now but these will no doubt be upgraded with a proper GUI in the future. It's very clear that the Developer/s behind Amoveo are more concerned with the actual platform for the time being, rather than marketing/interface. Zack-Bitcoin (Developer) has mentioned in the Amoveo Roadmaps later stages that "Any money spent on advertising before this point in time is going to be dozens or hundreds of times less effective". This makes complete sense, no poing advertising something you haven't finished. Not a bad thing at all. Investors should be prepared to do some Whitepaper reading, that's all!

Amoveo has some pretty well established competition in this space. Auger and Aeternity have been around for quite some time and are in use today. The Lead Developer (Zack-Bitcoin) working on Amoveo also helped work on the previously mentioned projects, so he's well versed in this model. We won't attempt to go into the technical details here but Amoveo is planning to offer a whole lot more than the competition in terms of features & network capability.

No other concerns here. So far there's nothing to point out as being potentially concerning in regards to the proposed model, zack-bitcoin looks to be a very well respected developer in this space. Our main concern is simply the competition in the space and the current lack of research resources and exchange listings but these will no doubt improve over time.
Please note: This Price Prediction section was a feature voted on by our community on Twitter. We do not stand by any of the following statements, we are merely speculating. We have been known to be pretty bullish on most projects we review, so take our predictions and DYOR.

As always, we like to take a step back and look at projects from a purely investment based perspective. VEO will no doubt see a ton of organic price growth through exchange listings and planned marketing in the future, any investments now would have a pretty good chance of appreciating from these catalysts, although any investment in such a new project comes with risk. Now sitting just under a $5m Market Cap (October 2018), VEO still has a huge amount of growth potential in the long term based on fundamentals. Smart Contracts are very susceptable to Bad Actors in an environment not monitored by Oracles, so expect this area of Smart Contracts to continue to expand. Now, onto everyone's favorite, price predictions. Please keep in mind due to the lack of price history, these are highly speculative guesses.

Short term (< 3 Months) We think VEO could be sitting anywhere from $250 to $500.

Mid Term (6 – 12 Months) we think VEO could be a stable $600 to $1,000, especially if the market turns around in the next few months.

Anywhere passed 12 months would be impossible to accurately speculate on but we'd be confident on a $2000+ VEO in 1+ years. The current VEO supply is just under 35,000, so a $2,000 VEO would equate to a $70m Market Cap. There's something to be said for ultra-low supply coins and the attractiveness they present to savvy investors, but that's another story for another time.

As with any investment into a low-cap project such as VEO, you absolutely must do your own research. We are by no means providing financial advice. Be smart!
• Ticker: VEO
• Circulating Supply: 34,821
• Total Supply: ?
• Token Use: Services & Fees

• Oracles & Trust
• Predictions & Bets
• Competitors – Auger, Aeternity