A Decentralized, Private and Community Focused Currency.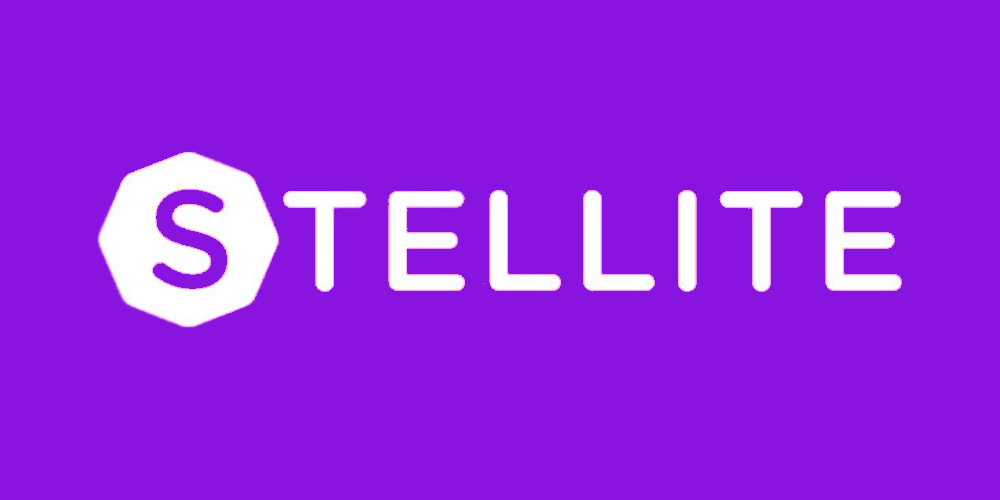 Stellite is unique in linking both the IPFS and ZeroNet technologies into a cryptocurrency and scaling it globally for both mobile and desktop usage. Stellite will be the first cryptocurrency worldwide to provide scalable global mobile mining.
The Most Decentralized Currency – Stellite eradicates a single point of failure by keeping an immutable and distributed track of the node list thanks to IPFS while ZeroNet offers a decentralized interface to this storage.
Everyone Can Participate – Stellite plans to bring true mining to all devices, from smartphones to smart TV's. Our power control algorithm ensures no harm on devices and keep power consumption under control.
Secure & Private – CryptoNote technology is the backbone of Stellite. It forms a solid and well tested foundation allowing us to keep our coin profitable to every single miner.
"Stellite solves issues that have been puzzling cryptocurrency developers for years on topics such as an efficient and decentralized method of distributing peer list without hard coding them, using the billions of small devices to combine their computing power and form a part of a huge Proof-of-work network which helps people use their own small devices to be not only a supporting factor to the network but also be provisioned a small reward in doing so."
The Technology behind Stellite is what we find the most interesting. In a space where these types of coins are copied, forked, etc, etc, with little difference between each one, Stellite took the best bits from Electroneum and Monero and have really moved forward with developing on features that these projects either lack or don't do particularly well. IPFS & ZeroNet technology will be utilized as a method to ensure there is no one point of failure in regards to nodes and the trust that they provide.

"Stellite plans to bring mining to all sorts of devices, from smartphones to smart TV's". We love the idea of household devices being able to contribute to a network while providing rewards to the owner of these devices. No, you won't be able to turn your TV into a miner just yet but the way Stellite has proved that they can enable actual mining (not simulated mining) on a smartphone shows that they're definitely committed to this goal. We've seen projects such as DADI aim to do this for a different industry entirely and we're very bullish on the idea as a whole. Check out Stellites Whitepaper for further info on this and be sure to check out their device-saving AMAYC Protocol, too.
Stellite has a very strong community backing it and if one thing matters when it comes to community driven projects such as Stellite, it's obviously going to be a strong community. Although their site doesn't offer a Roadmap detailing anything past Q2 2018 (Dated October 2018), the Team Members are always communicating development progress with the community. They've recently released their September Update which details the upcoming StellitePay application (Super fast by the way), Mobile Miner updates and some upcoming developments regarding the future of Stellite. Be sure to check out the full article.
The GUI Miner & GUI Wallet are awesome. Not often do we find a relatively new Currency/Privacy Coin have such a nice UX/UI Design. We set the Miner up ourselves, connected to a pool and found it to be a pretty straight forward process (no confusing command-line s**t) and the Wallet works exactly as expected. For those looking for super easy access to a low-cap project with large upside potential, XTL provides great returns if you're in it for the long term. We didn't encounter any bugs or issues throughout our time using both applications. Their Mobile Mining app isn't far away.

Lets talk about price and potential value for a moment (Dated October 2018). We've recently see XTL shoot up from a modest $1m Market Cap to a $4m Market Cap in a pretty short time for various reasons. One reason would have to be an increased Social Media awareness of Stellite as a whole. If you take a look at various other projects in this space and the valuations behind them, we could see Stellite up past a $10m Market Cap in the very near future and potentially up around a $100m Market Cap if we see another bull run soon. If you're investing in XTL for the mid-long term (6-12 moths) it wouldn't be strange to see XTL valued anywhere from $0.002 to $0.01, especially if we see another 2017-like run in that time-frame. We do not have an estimated valuation on anything further than 1 Year, it all depends on how Stellite executes their Roadmap. (Waiting for a Roadmap Update..)
While it is definitely true that XTL is not being promoted as heavily as other currencies and some investors appear to be frustrated by this, holders of XTL need to understand that the Team is still actively developing major features of the currency. Promoting the project/coin now would not only be waste of money in the long run but also dig into their budget. Considering Stellite didn't hold an ICO, they don't have millions to throw around. Keep an eye on how XTL is promoted as they continue to develop their product. We've seen plenty of coins rise and fall due to a lack of marketing which results in them being more of a "cult-hit", resulting in a coin that is used by a devoted community rather than reaching a mainstream audience. This is not a concern regarding the fundamentals of Stellite but something to keep an eye on over a longer term.

The following isn't one of our concerns but rather a concern we've seen pop up a fair few times on Social Media. Like any community driven project, funds/time/resources are often limited. Projects that brought in funding via an ICO have all the time in the world to develop a product and be paid for it. From what we can see, Stellite only had a 0.6% Pre-Mine which is pretty impressive considering the size of the Team. Their Github is looking pretty active so keep a close eye on this if you're concerned about development progress. Investors should expect steady progress and understand that things may not move as fast as other heavily funded projects.

If we had to have a "major concern", it wouldn't be anything to do with the fundamentals of Stellite. Currency/Privacy coins are a dime a dozen at this point in time but Stellite does utilize IPFS and ZeroNet along with plans to harness the power of everyday electronics such as TV's, Set-Top Boxes, etc, as a way to mine for XTL. We find these features very interesting and fresh. We won't attempt to list all of the privacy coins that claim to do things differently to Competitor A or B but Stellite does appear to have some pretty unique goals. So far so good but make sure to keep an eye on competitors looking to implement the same features in the future.
• Ticker: XTL
• Circulating Supply: 6,233,515,649
• Maximum Supply: 21,000,000,000
• Token Use: Currency & Value

• Decentralized Currencies
• Private Transactions
• Competitors – Various Privacy Coins.