The Lightning-Fast Liquidity Protocol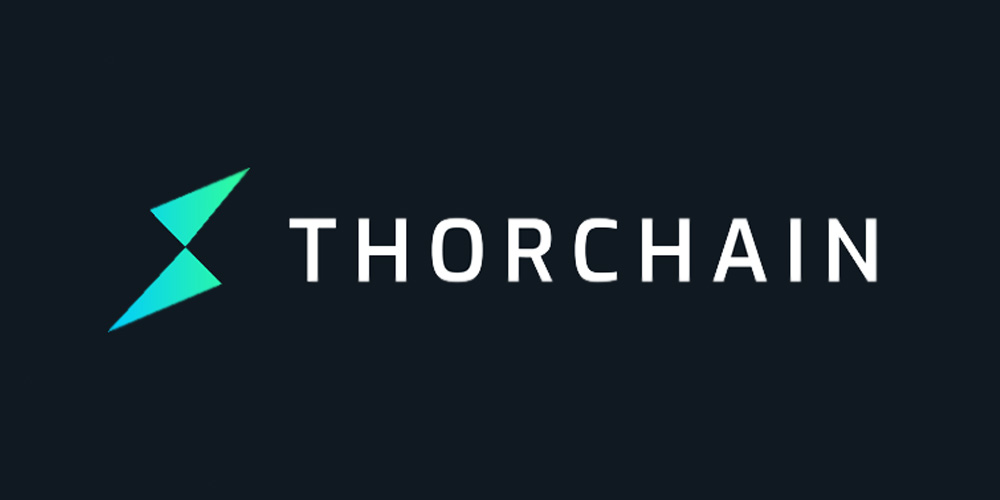 THORChain is built for cross-chain permissionless digital asset liquidity. Stake assets in liquidity pools to earn fees, swap assets instantly at open market prices, borrow and lend on any asset, and pay in any currency. The future is open, liquid and incentivised.
THORChain will enhance and augment the entire digital asset ecosystem; being completely chain-agnostic and supporting any asset. THORChain does not compete with any existing protocol or chain. Rather it is built to connect them all in one massively liquid, redundant and decentralised network. Pay with Bitcoin, instantly receive with Ethereum at the correct market price; THORChain provides the bridging protocol with the Rune token as the liquid settlement currency.
THORChain – A chain agnostic protocol to dynamically scale with assets. Proof-of-stake pBFT consensus with on-chain governance.
Bifrost Protocol – Scalable, bi-directional bridges with any other chain. Fast and trustless value transfer with choice of performance or security.
Flash Network – A layer 2 payment channel network supporting all THORChain assets. Shared liquidity hubs anchored to THORChain trustless price feeds.
Asgardex – Connected to Bitcoin, Ethereum, Binance Chain and more. Instant asset swaps at trustless prices.
"THORChain will first deploy a liquid and easy-to-use interface for Binance Chain and BEP2 assets – called BEPSWAP. This allow all the key technologies of THORChain to be refined and improved with real assets. THORChain will then deploy ASGARDEX – which will be connected to Bitcoin, Ethereum and Monero, allowing permissionless asset swaps and staking. THORChain will then launch the Flash Network, anchored to the Layer 1 trustless price feeds, and with cross-network liquidity hubs for instant and reliable asset exchange across any network. In the final phase THORChain will launch the THORPayments ecosystem; a suite of end-user tools and hardware, enabling self-sovereign and trustless payments between customers and merchants globally."
THORChain provides a solution to the growing liquidity issue we're seeing across various decentralized applications, crypto projects and exchanges. When ERC20 tokens hit the scene and gained huge popularity in 2017 and 2018, it didn't take long until the ecosystem became fragmented as decentralized exchanges began popping up left, right and center with order books that were far too thin to handle any large buys or sells, let alone host a community of Traders. Kyber Network and 0x Protocol came to the rescue with their combined order book and instant swap technology but they were only concerned with ERC20 tokens from the beginning. 2019 saw the rise of the BEP-2 token on Binance Chain and although Binance Chain provides far greater transaction speeds compared to Ethereum, liquidity needs to be handled properly regardless. THORChain presents a solution to liquidity on Binance Chain and the entire ecosystem adopting the BEP-2 protocol. THORChain boasts the first mover advantage in the BEP-2 ecosystem and it's got some smarter Investors taking notice as the Binance Chain begins taking market share away from Ethereum.
THORChain has a pretty sweet set of products they're working on. BEP-2 swaps will enable the instant swaps of tokens such as ONE, FTM, BNB, TOMO, ANKR and so many more for a small fee which is passed down to RUNE holders who process the transactions via staking. Exchanges Bitmax and Eterbase will integrate staking into BEPSwap directly from their exchange, enabling users to stake their assets directly from the exchange in return for earning fees and block rewards. Asgardex is THORChains Decentralized Exchange and similarly to other DEXs run by other blockchain performance projects, is designed to not only provide a secure, anonymous way of transferring funds but to also show off the speeds and fluid user experience provided by the Binance Chain. Asgardex will provide users with access to Bitcoin, Ethereum, Binance Chain and more. The Bifrost Protocol is THORChains interoperability solution which will enable scalable, bi-directional bridges with any other chain along with the choice of performance or security as a preference, similar to how privacy chains allow users the choice as a way to cater to both needs depending on the context. A brilliant suite of products that all go hand-in-hand to power the entire ecosystem.
RUNE is THORChains native token and functions as you'd expect if your familiar with these types of blockchain performance and liquidity projects. RUNE is used for basically all functions performed on the network and Investors in RUNE can benefit from staking their tokens in the RuneVault and receiving more RUNE from the share of the emissions when the tokens are burnt on each transaction performed by the network. It functions like any other PoS (Proof of Stake) network token so there's not too much else to report here other than to emphasize how well the token has been integrated into the network. Being a project heavily focused on blockchain performance and liquidity, those who stake RUNE will only continue to benefit as the network scales and attracts more partners and developers using the THORChain protocol. At the time of writing (1/12/2019), over 78% of the circulating supply is locked up by stakers keeping the network strong. Although most cryptocurrencies are still valued solely on speculation, the token model behind RUNE gives it real utility. For every $1 USD of tokens staked in pools, $1 USD of RUNE is needed to back that up and depending on the amount of RUNE locked up by Validator Nodes, the price and therefore market cap will be affected accordingly.
Usually we'd touch on a bit about the Team in this section, but the Team is trying to remain somewhat anonymous, at least for now. While this is a common theme for crypto projects and no surprise to us, we thought we'd mention it. We did reach out to the THORChain Team to verify this was the case. Their roadmap luckily makes up for the lack of Team profile in our opinion, with bridges for Litecoin, Bitcoin, Loki and Monero on the horizon, THORChain could very well be the best decentralzed liquidity provider on the market if everything is ticked off in the timeframe they're suggesting (end of 2020). Products such as Asgardex and the Bifrost Protocol seem cool now, but with other major chains involved by the end of 2020, they'll certainly separate themselves from the current competition who're still figuring out how to put up with the slow transaction speeds on the easily overloaded Ethereum blockchain. While it'd be cool to see other major Altcoins such as Ripple, EOS and Stellar somewhere on the roadmap, what they've got planned already is more than enough to get them far ahead of the rest.
THORChain offers a relatively straight forward solution at the right time. As projects migrate away from the standard ERC20 protocol and explore other blockchains that better suit their needs, the need for interoperability and liquidity over networks is becoming more and more prevalent. Although we do have our concerns around potential direct competitors in the near future, it's not something THORChain is dealing with right now, and that's a good thing. They're first movers in their niche and should they continue to collaborate and network with various crypto projects, they'll ensure they're harder to directly compete with when a competitor does in fact enter this niche. Overall a very nice project and one that we've had many requests to review. We'd implore any Investors to check out their whitepaper for yourself and get up to speed on some of the more technical aspects that were not covered in this review.
A big thank you to @CryptosBatman on Twitter for proof-reading this section and providing extra details.
We've really only got some minor concerns regarding THORChain and they're concerns that could very easily be brought down as the project develops over time. For one, we initially found it hard to find any Team Member details for our "Team" section, so we reached out to the official Twitter Account for clarity around this. Turns out the Team is somewhat anonymous, and that's cool, but we understand some people may seriously consider a Teams history when deciding on an investment. The only other minor concern we have is with the category of project itself; blockchain performance and liquidity. The category lends itself to contain highly profitable projects and that profitability transfers onto Investors who can understand these projects on a more technical level. Unfortunately for new money coming into the space, THORChain may not be front and center for this reason. Again, no real major concerns for the project itself, just an observation.
The only other concern we have surrounding THORChain is the inevitability of competition in this area, especially seeing as the BEP-2 format is still relatively new to the scene. Kyber Network is a similar project but to be honest we haven't heard a lot from them over the past year, but that's not to say they aren't working hard. The reason we bring Kyber Network up is that their model is slightly similar to that of THORChain in that they provide liquidity to Developers and Exchanges. The question is more about "when" competition will come along and rival THORChain, not a matter of "if". Our question is around how the Team plan to either combat or work with those competitors as things will start getting messy if there are two, three or even four competing liquidity providers fighting for the same partners.
Overall THORChain is a project without any major concerns, but the Team hasn't exactly put themselves in a position where they can create any. The project itself is pretty solid and an essential development in improving blockchain interoperability and performance as the need for a less fragmented ecosystem becomes prevalent, especially with new token standards such as BEP-2 popping up from time to time shaking up the scene with each iteration. THORChain does a lot of things right, but what could they really do wrong? The main concern here as listed above is adoption, plain and simple. It's still too early to tell whether THORChain will be the premiere choice for Developers and Decentralized Applications but they're off to a very impressive start considering their current partners and associates.
• Ticker: RUNE
• Circulating Supply: 107,597,976 RUNE
• Total Supply: 500,000,000 RUNE
• Token Use: Services & Fees

• The Team wishes to remain anonymous at this time. This isn't unusual and we respect their decision.

• Blockchain Performance
• Liquidity Networks
• Competitors – None At This Time