- Sponsored Position -
We Don't Run Ads, We Don't Sell Good Reviews - But We'll Sell You This Space?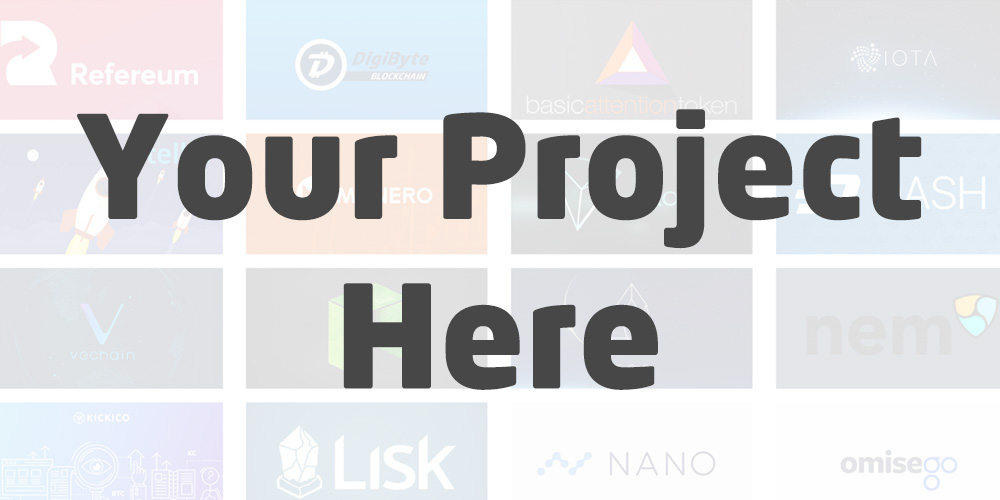 Numbered rankings are not an indication of project strength. All projects are ranked equally, despite listing position.
1 | Hacken (HKN)
A White Hat Community Token
Data provided by Coinranking.com
Hacken recently audited PumaPays Smart Contracts.  PumaPay is a comprehensive blockchain solution offering an advanced cryptocurrency billing infrastructure that enables, among other things, recurring payments on the Ethereum network. 
Hacken recently partnered up with TTC Protocol to Build a Secure Blockchain and Protect Customer Data. TTC Protocol is one of the largest social networking ecosystems on the blockchain, with over 23 million users. Hacken is ramping up it's networking by the looks of it. We're starting to see more and more collaborations/partnerships coming from out of the project.

Hacken recently announced that they're planning to perform the first HKN burn. Coin burns are pretty universally loved by community members as this usually results in a price increase due to a decrease in the supply of the token. The recent positive price action we've seen is likely a direct result of the token burn announcement.
Hacken offers a cybersecurity utility token, named HKN, for a full stack of countermeasures, aimed at reducing threats, vulnerabilities, and attacks by eliminating or preventing them – HKN is the only payment method inside the Hacken Ecosystem. HackenProof is a decentralized bug bounty platform with an innovative approach to cybersecurity. The core of HackenProof is the cooperation between highly qualified, ethical hackers and Hacken's growing client base.

Mentioned in our "Recent Developments" section, we expect to see a HKN burn sometime in Q4. We've seen the price of HKN shoot up 66% in 7 days and 111% over 30 days. With a market cap of only 4.8m even after recent price movements, an entry into this project still has huge potential.

Taking a look at Hackens Whitepaper, we should be expecting some pretty cool developments over the next few months. Q4 should see the Hacken Marketplace go live on the platform as well as the launch of the Decentralized Review Protocol (MVP Release). Check out the full roadmap.

Investors would be smart to keep an eye on Hacken over the next few months. After spending months away working on their platform it looks like the Team is starting to ramp up their marketing/networking efforts. Hacken serves up a solution that countless blockchain companies can utilize and right now, a market cap of $4.8m is very low when you consider their potential reach should the prove themselves as the premier company for security auditing on the blockchain.
2 | Sia (SC)
Decentralized Storage
Data provided by CoinRanking.com
Sia recently announced the plan to hard-fork the project due to the various threats posed to the network from various ASIC Hardware Developments. ASICs have come under the spotlight recently due to manufacturers such as Bitmain ramping up their efforts. ASICs can cause huge centralization issues due to ASIC farms having a lot of control over a network. Sia looks like it's taking a step forward to inhibit these ASICs and keep the network truly decentralized. Great stuff.

We've seen some pretty positive price action from SC over the past 7 days with an increase in value of just over 19%. We've seena  lot of alts take their turn at running up 10-20% over the past few weeks but if we had to take a guess at why the price has moved up at such a steady pace, it might be due to the confidence Siacoin has put back in the community with their decision to protect the blockchain from various ASICs.
Sia is a decentralized storage platform secured by blockchain technology. The Sia Storage Platform leverages underutilized hard drive capacity around the world to create a data storage marketplace that is more reliable and lower cost than traditional cloud storage providers. Sia encrypts and distributes your files across a decentralized network. You control your private encryption keys and you own your data. No outside company or third party can access or control your files, unlike traditional cloud storage providers.
Like we mentioned in the "Recent Developments" section, a hard fork is coming up very shortly. October 31st see the release of Sia v1.3.6. Sia will be releasing hardfork code which bricks the Bitmain and Innosilicon ASICs, but continues to allow Obelisk ASICs to mine on the Sia network.

Siacoin doesn't have a fully detailed roadmap available for view but 2019 should see Sia start to approach Amazon S3 speeds in addition to the introduction of other content distribution features. Siacoin has already proved itself to be a project that can stand the test of time which in this relatively young market is an achievement in itself. Considering Siacoin only has a market cap of just over $277m (October 2018), it's one of the safer mid-cap coins out there.
3 | TomoChain (TOMO)
The Most Efficient Platform for The Token Economy
Data provided by CoinRanking.com
TomoChain recently partnered up with Portal Network. Portal Network will work closely with TomoChain to establish the blockchain name service standard on top of TomoChain . Users can send tokens to their friends using a human-readable address like 'myfriend.tomo', instead of a default address. We've seen a lot of projects boast about implementing this feature on their own platforms but we're yet to see a lot actually release this feature. If TomoChain can get this up and running before competitors in this space, it'll do great things for their rate of adoption. Regular addresses are horrible to work with and result in countless losses due to mistypes and regular email-like addresses will make Tomo a lot easier to use.

TomoChain have been absolutely relentless with their development progress. They've recently released their Sharding Proposal and detailed an all-in-one recap of what they've done and where they're going over the next few months. We've seen an enormous 148% run over the past 30 days and this is likely the result of all of the recent developments combined with a lot of exposure on social media channels such as Twitter.
TomoChain is an innovative solution to scalability problem with the Ethereum blockchain, and other blockchain platforms. TomoChain features a 150-Masternodes architecture with Proof of Stake Voting (POSV) consensus for near-zero fee, and instant transaction confirmation. Security, stability and chain finality are guaranteed via novel techniques such as double validation, staking via smart-contracts and uniform randomization processes.
Q4 should see the release of the TomoChain Mainnet. If you've taken a look at their TestNet Stats you'll see that Tomo isn't messing around with their specifics/statistics. We gave their Faucet a test-run a few weeks ago and were blown away by the near-instant confirmation times. We can also expect Sharding to be implemented on the TestNet which will drastically increase transaction speeds (How much faster can they get!). Wallet Integration to the Governance Dapp is also on the cards for Q4.

TomoChain is getting strapped in for a huge 2019. Q1 should see DEX (Decentralized Exchange) Integration along with ICO Templates for projects running on the TomoChain Mainnet. Q2 will see Version 2.0 of the Mainnet with Sharding fully enabled. Multi-chain Interoperability will be operational and Governance voting will be made easier via a Governance Dapp for mobile.

TomoChain is really starting to fire up. We've seen how the market reacts to TomoChains developments and partnerships and we've seen how many solutions this platform can provide for blockchain tech. While Ethereum and other Dapp platforms struggle with scalability and transaction speeds, Tomochain is quietly sneaking up behind them to provide the technology developers need to progress their applications forward.
4 | 0x (ZRX)
Powering Decentralized Exchange
Data provided by CoinRanking.com
0x Protocol recently upgraded to V2. New Smart Contract architecture seamlessly supports new token standards such as ERC-721. More efficient Order matching and cross-relayer arbitrage are just some fo the key points 0x lists in their press release.
People have always speculated 0x (ZRX) would be the first ERC20 token to be available on Coinbase. We all know how much exposure tokens receive once they've been added to high-profile exchanges such as Coinbase and the recent rumors surrounding the additions of ZRX to the Coinbase exchange have caused a massive spike in the value of ZRX. At the time of writing (October 2018) this is all still pure speculation but there is more than enough evidence to support the idea that ZRX isn't far away from being listed. Expect ZRX to pump up further as more and more supposed leaks/evidence are released.

0x is the critical infrastructure layer in the emerging financial stack built on a foundation of Ethereum token standards. Developers needing exchange functionality for ERC 20 tokens, ERC 721 tokens, or any new asset type can easily integrate the 0x protocol into their application. The 0x protocol facilitates the exchange of a growing number of Ethereum-based tokens including currencies, game items, and many more digital assets"
We haven't got any Roadmap Docs from 0x for a while now, Their most recent Roadmap only expands out to Q2 2018. With the recent release of 0x Protocol V2 we aren't expecting any huge developments over the next few weeks. 0x has been around for long enough now that they've cemented themselves in the industry and completed the majority of what they set out to do. 

0x Relay usage is no doubt where the main focus will be as they move forward, if you take a look at their Portal you'll notice the "0x Relayers" are hardly pulling through any volume. Right now decentralized exchanges are pretty fragmented and until these exchanges can start to see past their own projects and work together, volume on these exchanges won't be enough to sustain any real usage. Centralized exchanges will (hopefully) become second to decentralized exchanges in the future.
5 | Nexo (NEXO)
The Worlds First Instant, Crypto-Backed Loans
Data provided by CoinRanking.com
Huge news coming out of Nexo this week. On December 15th, Nexo will be paying out the first ever Dividend on a Cryptocurrency/Token. They'll be following through with their plan to share of 30% of current profits to holders of the NEXO token. (Check Eligibility). This is a huge step in Nexos journey to fully servicing not only people who wish to take out a loan through Nexo but those who hold the NEXO token as a means of collecting dividends. 

Nexo recently secured a collaboration with CoinMarketCap to introduce a "Get Loan" button on each page of their website. With over 100 Million Views a month, CoinMarketCap is putting Nexo right in the faces of investors who are busy looking for their next investment. With so many lending platforms in this space, the fact that Nexo has been able to secure this collaboration speaks volumes for the marketing/networking ability of the team.

Nexo has been doing an incredible job of promoting their service through Social Media. We're seeing huge increases in NEXO value and for good reason, they have a product/service that is super easy to use and open for business.
In its historical development, Credissimo has been identifying and successfully solving inefficiencies on lending markets by creating innovative and convenient financing solutions. By applying blockchain technology, Nexo is Credissimo's answer to solving the lack of financing for the new digital economy. Powered by 10 years of Credissimo's expertise, Nexo is offering the world's first instant crypto-backed loans.
Q4 2018 will see the launch of the Nexo Credit Cart, Mobile Wallet, Affiliate Program & Tell a Friend Program. A second Airdrop will also be conducted in this quarter.


In Q1 2019, Nexo will become a FDIC-insured Banking Institution and introduce Deposit Accounts on the platform. Q2 2019 will see an Enterprise API be released along with Maximum Loan Limits made higher. We should see another Roadmap update in the coming months.