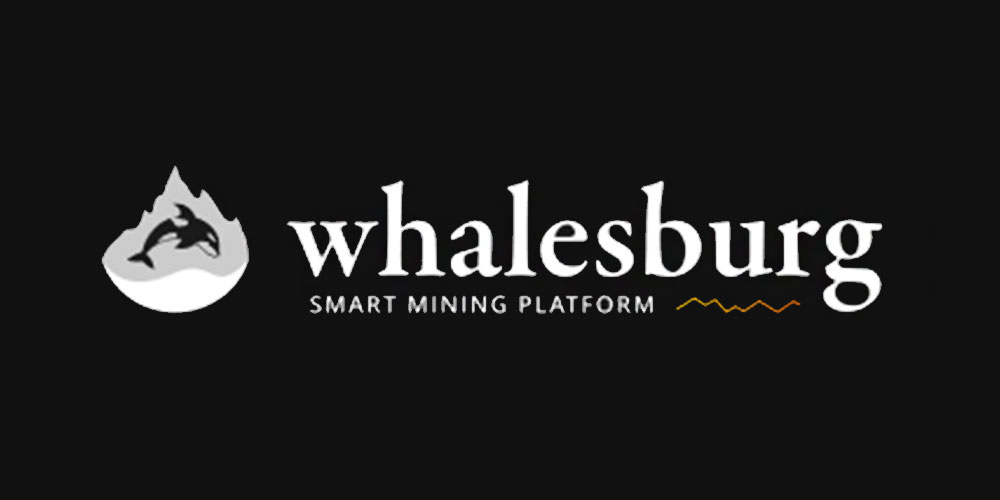 The Whalesburg solution brings security, exceptional user experience, and – for enterprise level miners – instant scalability. The difference between Whaleburg and other well-known players in the space like NiceHash, ethOS, and Mining Pool Hub is that Whaleburg offers, for the first time, an all-in-one solution.
Transparency – You can track income with the help of a blockchain scanner tool which displays all the transactions from Coinbase including conversion rates and amounts. This lets you be sure there is no fraud in the system.
Smart-Switching – Our agents gather information about your hardware and calculate the most profitable option to mine in real-time. This way, you no longer need to monitor prices, difficulties, or mining effectiveness for each coin you are interested in
More Coins – As a multi-pool, you will be able to mine an astonishing number of coins; some you may not have had time to study, others may not even have heard of. Our software provides you with a fast and easy way to switch between different coins.
"There is no software bundle currently on the market which solves all of the above problems at once. Big mining companies develop such software for themselves and do not share it with third parties for
obvious reasons. Small mining operations meanwhile have no financial or technical means to tailor such software in-house – Whalesburg changes all of this"
Whalesburg Does an Impressive Job of Bringing a Wide Array of Services Offered by Similar Companies to the One Platform. Instead of Having to Use Several Programs to Monitor Hardware, Optimize Algorithms, Pick the Most Profitable Coin to Mine, Etc, Whalesburg Combines All of This into an Easy to Use Platform. An All-in-one Solution like This Is Exactly What Miners Have Been Looking For.

Beautiful Website. Super Easy Research for Investors. Extensive Documentation Including a Full Whitepaper, Howey Test Paper And Investors Deck Presentation Are All Available to View. Great Graphics. Well Structured and Presented.

From an Investment Perspective, Whalesburg Is Offering a Huge Amount of Tokens at a Very Cheap Price. The Team Aren't Looking to Raise A lot with a Hardcap of 3800 ETH. 66% of the 100,000,000 WBT Tokens Are up for Grabs, so If You Look at Token Metrics to Base Your Investments, It May Be worth Taking a Look. We Do Have Our Concerns over the Use-case of the WBT Token Which You Can Find in Our "Concerns" Section.

Whalesburg Will Make the Entire Mining Experience More Seamless than It Has Ever Been. So Often We See Mining Pools with Confusing Instructions, Mining Software That Offers No GUI and Payouts Are Often Hard to Convert Back to Fiat Dollars If You Aren't Familiar with How to Convert ETH for Instance, Back into Cash. Whalesburg Will Offer Fiat Payouts, a Clean UI, Smart Mining Algorithms, Overclocking Software and Much More. Plenty of Features Here That Put Whalesburg Way Ahead of the Current Model.

Competitors Are Going to Find It Hard to Compete Quickly. Whalesburg Is Creating a Platform That Is Not Easily Copied Due to the Extent of the Features They Are Developing. This Isn't a Copy/Paste Project with a Single Function. If Whalesburg Can Grab Hold of a User Base, They'll Most Likely Keep Them Indefinitely as Long as Features Are Consistently Developed and the Roadmap Is Followed.
The Use-cases for the WBT Are a Bit Limited. From the Whitepaper We Can See That the WBT Token Will Be Used as a Decentralized Governance Utility and Will Power a Tier System Designed to Provide Token Holders with Lower Fees and Better Support. They State "The Amount of WBT Held Will Define Your Tier and Vote Weight – the Higher Tier You Are, the Heavier Weight You Bring with Your Vote". Does This Mean That Somebody Holding a Huge Amount of WBT Tokens Can Essentially Control a Vote with Their "Weight"? We Still Don't Have an Idea of Tier Costs until The Platform Launches.

Whalesburg Boasts A Wide Range of Features Made to Make Mining Cryptocurrencies Easier and More Manageable. Unfortunately, the Main Barrier That People Face When They Want to Start Mining Is Simply the Lack of Access to High End Equipment Without a Considerable Investment. Even Then, the Person Investing in This Hardware Absolutely Needs to Know How to Set This Sort of Thing Up. Whalesburg Looks Great for Those Who Are Already up and Running, but People Who Aren't Already into Mining Probably Won't See the Benefit of Joining.

No Other Major Concerns Here. The Term "Mining Pool" Doesn't Sit Right with a Lot of People Who Have Used This Type of Service Before. Some People Have Been Burnt by Services Offering High Returns for a Small Investment. Whalesburg Will Definitely Be a Hit for Those Who Are into Mining and Optimization of Their Hardware. We Just Aren't Sure If There Is Enough Here to Warrant a Token Model, at Least with the Use-cases Described Thus Far.
ICO Token Price:

WBT = 0.0000718 ETH
Bonuses:
20% For Pre-Sale
ICO Period: Starts June 3rd

• Ticker: WBT
• Total Supply: 100,000,000
• Fundraising Goal: 3,800 ETH
• Token Use: Services & Fees

• Mining Platforms
• Mining Pools
• Competitors – None At This Time