Smarter, Better, Faster, Stronger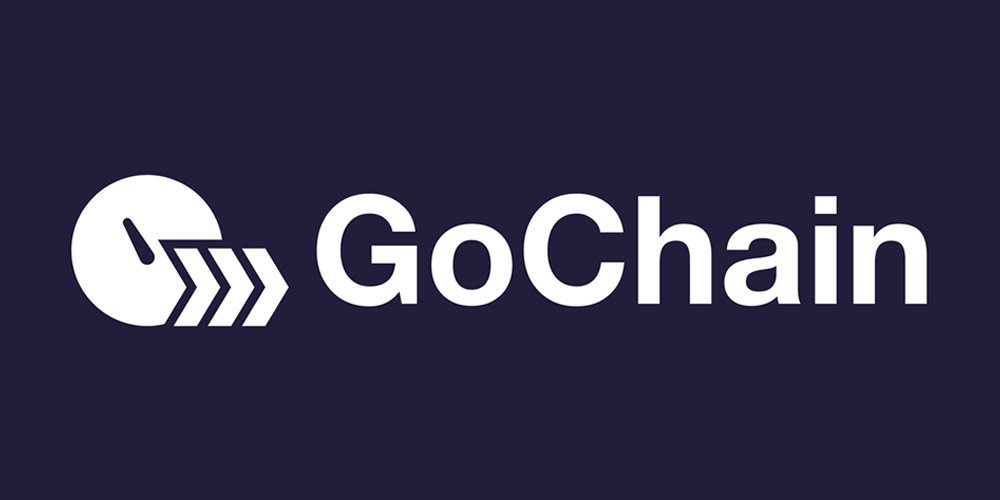 GoChain is a scalable, high performance, low cost, and decentralized cryptocurrency and blockchain that supports smart contracts and distributed applications.
GoChain's mission is to provide a scalable, low cost, energy efficient platform for digital currency and decentralized applications.
10x More Decentralized – Open decentralization did not work as intended as more than 70% of mining is in China and the majority of that is run by just a few companies. GoChain forces nodes to be in different countries, run by unrelated people/companies.
100x Faster – GoChain will support very high transaction volumes with fast verifications. Ethereum can only process 13 transactions per second, GoChain will initially target 1300 transactions per second.
1000x Less Energy – The energy used to run the Bitcoin network could power more than 3.5 million US households, 1 million to run Ethereum. We think that's completely unnacceptable and unsustainable. GoChain will use a small fraction of the energy used to run other cryptocurrencies.
"The core team is a group of software engineers, tech founders and business leaders who have spent their careers building high scale, distributed cloud systems, including high performance messaging, data storage and compute services for cloud infrastructure. This experience is a natural fit for an inherently distributed system like a public blockchain. The founders have built and exited successful startups with funding from top-tier Silicon Valley VCs. "
GoChain is going after Ethereum with a set of capabilities that trump the current capabilities of ETH. If Ethereum continues to drag it's heels with updates such as Casper & Raiden, competitors such as GoChain are going to sneak up and grab some market share. Smart contracts are going to disrupt countless industries over the next few years and now is the time for projects to make their mark and show their use-cases. GoChain are definitely standing out with their goals of being 10x more decentralized, 100x faster and 1000x more environmentally friendly when compared to Ethereum.

GoChain has a pretty impressive Team looking after it. Travis Reeder (Chief Software Architect) has over 20 years of experience developing high-throughput, high scale applications and cloud infrastructure services. Travis is a 4 time founder of successful technology companies, most recently founding Iron.io where they pioneered serverless cloud computing and raised $17M from top tier Silicon Valley VC firms including Bain Capital, Sapphire Ventures and Baseline Ventures. Roman Kononov (Senior Software Engineer) has 12 years of experience developing software and leading engineering teams. He also has extensive knowledge and experience with cyber security, helping companies protect themselves from threats. Roman holds a Master's degree in Computer Science.


GoChain have been hard at work. If you take a look at their Github you'll see (At the time of writing – 9th July 2018) over 10 repo's with commits made in the past 30 days. Several projects are on the go and it's great to see the team are developing the platform out in the open. We've seen so many projects in this space hide their code from the public so it's refreshing to see GoChain taking the reigns here.

GoChain have are supported by Partners/Investors such as Amazix, Renowned & Co, Carnaby Capital and many more. Taking a look at Carnaby Capital we can see their previous investments include Wanchain, ICON, 0x, Neblio and several other highly successful projects. For some projects, investors don't stand out all that much but in GoChains case, they're a big plus.

The only real concern we have for GoChain is the upcoming development moves that Ethereum is making. With Casper and Raiden updates on the horizon, transaction cost and speed is set to drastically improve with the use of POS tech. GoChains main selling point is the comparison between their platform capabilities when stacked up beside Ethereums current capabilities. With that being said, the Team would have to be aware of these updates and will adapt where needed. We'll have to keep an eye on GoChain to see how they adapt their model as Ethereum improves. It's worth noting that GoChain DOES have several other points of difference such as true decentralization, they aren't riding on the one point of difference.

GoChain have some competition. The smart contract/Dapp space is becoming more and more saturated with new projects popping up seemingly out of thin air at times (Looking at you Sparkster and every other hyped up Dapp Platform with little to no adoption strategy). GoChain definitely have the fundamentals to stand out from the crowd but it's worth keeping your options open. Best bet would be to research all competitors in this space and come back to GoChain if the fundamentals stand out – they most likely will.

No other concerns here. Everything checks out and no big "red flags" stick out. GoChain will no doubt suffer from a lot of hype which could make price action/entry points hard to gauge. Our only advice would be to keep an eye on all competitors in this space, it's a hard task but it's necessary when you're investing in a space where the "next big thing" could take off at any point.

• Ticker: GO
• Total Supply: 1,006,576,486
• Circulating Supply: 497,939,019
• Token Use: Services & Fees